Think Like a Designer
The design basics page is all about helping you to think like a designer. Whether you're working toward a community build, or contracting the services of a design professional, knowing a bit more about design basics will help you to have informed discussions about how to create the best outdoor learning or play environment. This section is worth a quick read now, and will be invaluable as you work through the Plan stage of your project. You will want to use this page as a key reference.
So what does design mean when you're thinking about the landscape? According to Bernard and Loidl, "Designing is forming, a creative activity aiming to develop form (connection, coherence). Unlike fine art projects…which are usually manageable and dealt with directly (1:1), the scale of (landscape) architecture projects fundamentally requires the preparatory intermediate step of symbolic representation…as an abstraction of future reality" (27). This "symbolic representation" takes the form of a schematic design, which will ultimately be used to create construction drawings. As you work toward this schematic design, you can start gathering and sketching different design concepts. Design 101 will help you to create these conceptual ideas.
The Concept
Coming up with a concept requires you to undertake research. Look through design books and search for precedent projects – examples of projects that you feel exemplify the type of design you would also like to create. Our Inspirational Projects section can help with this. When you're looking at these precedent projects, you want to be asking yourself what works well? What doesn't work as well? What changes would you make to this design? You can also look to different forms to come up with this conceptual plan. Try out a linear design, or think about how curves and circles could help to shape the play environment. Natural forms, such as a meandering stream (or even a snap pea), can also provide inspiration.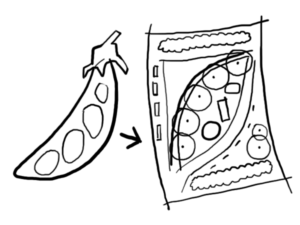 Principles of Design
Stripping it down to the very basics, there are ten different elements of design. The first seven are primarily visual – point, line, plane, form, motion, colour, and texture (in-text cite, from concept to form 81). The last three are more tied in to non-visual sensory experiences – sound, fragrance, and touch.
Point – a simple dot in space without dimension
Line – when a point is displaced or moved, the result is a one-dimensional line
Plane – when a line is displaced, the result is a two-dimensional plane or surface, but still with no thickness
Form – when a plane is displaced, the result is a three-dimensional form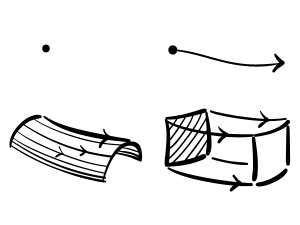 Motion – when a three-dimensional form is moved, motion is perceived, bringing in the dimension of time. Motion may also be considered to be the motion of the user through space.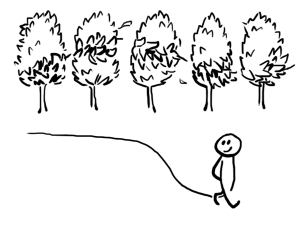 Colour – each design element will introduce a specific colour to the palette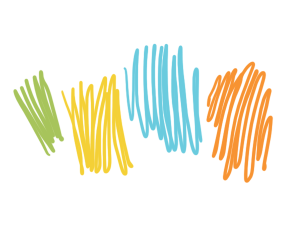 Texture – different textures create a richer environment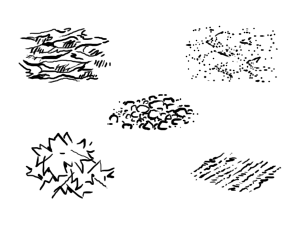 Sound – sound can have a profound impact on the way we experience space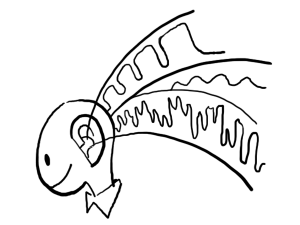 Fragrance – in landscape design, the use of specific plants can stimulate our sense of smell (**add katsura to 'plants and play'?)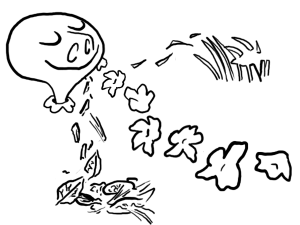 Touch – related to texture, a series of different tactile experience can be designed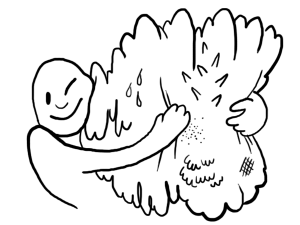 Once you understand these basic elements, the next challenge is to begin thinking about organizing principles. While the design of landscapes is an inherently complex undertaking, there are some key ideas to think about as you move forward with developing a conceptual plan (adapted from Form and Fabric in Landscape Architecture):
The landscape fabric – what are the qualities that you want this landscape to have?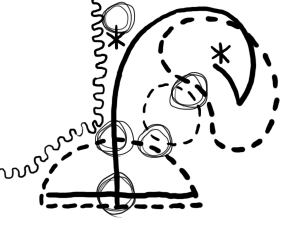 Spaces – how will you create a series of enclosed and open environments, and define different spaces throughout the school ground?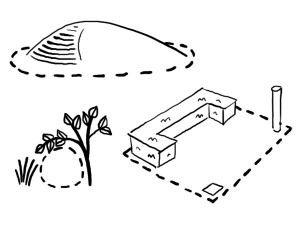 Paths – how will users move through the space? Will you utilize paths of different hierarchies?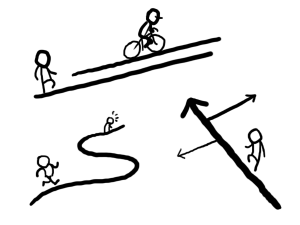 Edges – what will be used to define boundaries throughout the school ground?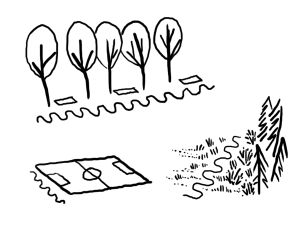 Foci – these are central points within the landscape. For example, a piece of play equipment or a special tree can become a focal point.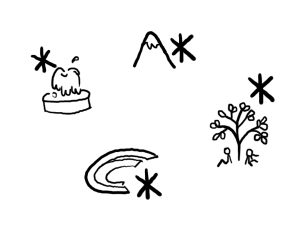 Thresholds – how do you create an exciting sense of arrival as users move from one space to another?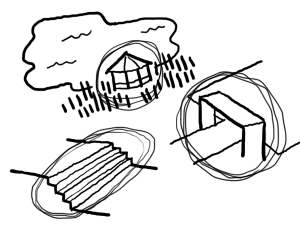 Detail – what are the close-up, tactile, sensory experiences of the design?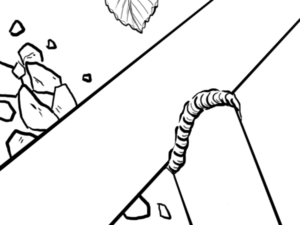 As we mentioned at the beginning of this page, certain forms (such as geometric and naturalistic ones) can help you to begin organizing different elements of the school ground environment. You are working on coming up with a composition in the form of a schematic design. We recommend coming up with several different schematic design options at this point.
Representing Your Concept
You will want to think about how your concept looks in both plan and section/elevation. You are not only organizing elements on a page, but you are organizing them in space, and must begin to think three dimensionally.