Putting Things in Context
Equally important to understanding the site itself is becoming familiar with its context. For example, if your school is adjacent to a large public park, it may not be necessary to include as much green space on the school grounds. Does your school rent out field space outside of school hours? You can find more information on field sizes and needs here. Below you will find some key questions, along with diagrams depicting different community conditions. You can use this printable worksheet to document your school's community conditions through drawing, writing, and photographs.
What is the typical community usage of the school?
Patch – for example, community gardens or daycare facilities on site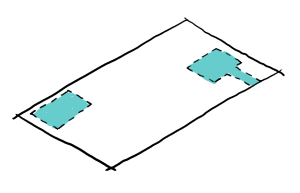 Thoroughfare – for example, a public path connects two or more edges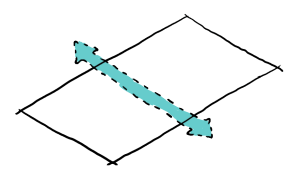 Occasional – for example, sports teams or other clubs use the site during off-hours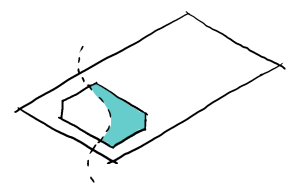 Adjacent – for example, a city-owned park is located next to the schoolyard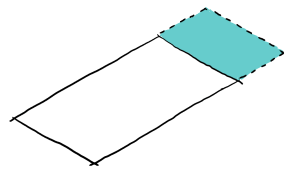 What adjacencies exist? How can you work these into your design?